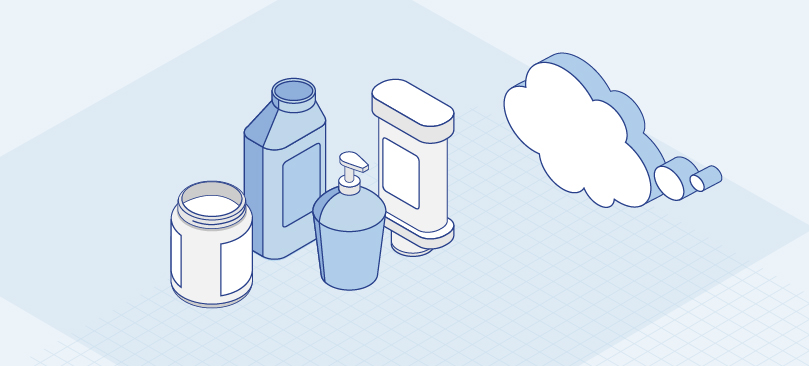 Adam Doane promoted to President, enabling seamless leadership transition from Paul Kayser, who will be retiring.
St. Louis, MO – October 25, 2023 – Pretium Packaging, L.L.C. ("Pretium" or the "Company"), a leading full-service designer and producer of sustainable packaging solutions for specialized applications, today announced that Adam Doane will be appointed to President, succeeding Paul Kayser in the role. Mr. Doane previously served as Chief Operating Officer of the Company. Mr. Kayser, former Chief Executive Officer and President, announced his retirement after eight years with Pretium. Mr. Kayser will transition through October 31 and continue to serve as an advisor to the Company after his retirement.
"We are thrilled to announce the appointment of Adam as President of Pretium. Since joining the Company almost 10 years ago, Adam has been a trusted partner in driving commercial and operational excellence to deliver high quality and sustainable packaging solutions to our customers. Moreover, his commitment to sustainability and innovation, which we view as core tenets of our growth strategy, has been unwavering," said Mr. Kayser. "Leading Pretium has been a great privilege, and I am honored to have been part of its management team for the past eight years. As I contemplated retirement and evaluated options for a successor, Adam was the first person that came to mind. I am confident that under his leadership, Pretium is positioned to accelerate its growth and improve upon its already strong foundation in customer service, operations, sustainability and innovation. I look forward to collaborating with him to ensure a smooth transition for all our stakeholders and continuing to contribute to Pretium's success as an advisor."
Mr. Doane has over 15 years of experience leading packaging organizations, including in his most recent position as Pretium's Senior Vice President of Sustainability and Innovation ahead of assuming the role of COO. Prior to joining Pretium, he served as Senior Vice President of Sales & Strategy at Alpha Packaging, which Pretium acquired in October 2021. Previously, Mr. Doane served in the U.S. Army as an Infantry Company Commander. His extensive knowledge of and experience within both Pretium and Alpha Packaging, in conjunction with his distinguished track record leading departments across sustainability, innovation, strategy, and go-to-market, positions him well to succeed Mr. Kayser.
"I am excited to build upon the foundation that Paul has established at Pretium, and I am honored to serve as President of the Company. Under Paul's leadership, Pretium has scaled to become a supplier of choice for customers around the world looking for high quality sustainable packaging solutions. On behalf of the Company, I would like to thank Paul for his leadership and commitment to Pretium during his tenure as CEO," said Mr. Doane. "Pretium is well-positioned to capitalize on the continued sector tailwinds, sustainability leadership, and emerging trends in health and wellness, food and beverage, and home and personal care. Executing on our strategic growth initiatives and continuing our commitment to providing high quality and sustainable solutions for our valued customers remains our top priority, and I am eager to contribute to Pretium's next phase of growth."
About Pretium
Pretium specializes in innovation and automation of multiple rigid packaging technologies in a diverse set of end markets including food and specialty beverage, healthcare, health and wellness, personal care and beauty, and household and commercial products. The company's multi-use packaging solutions are based primarily on PET, HDPE, and polypropylene resin, with a wide array of options including up to 100% post-consumer recycled material content, making it a preferred choice for customers focused on sustainability. Pretium differentiates itself through responsiveness, breadth of product offerings, short changeover times, and a global footprint of 25 automated manufacturing facilities.