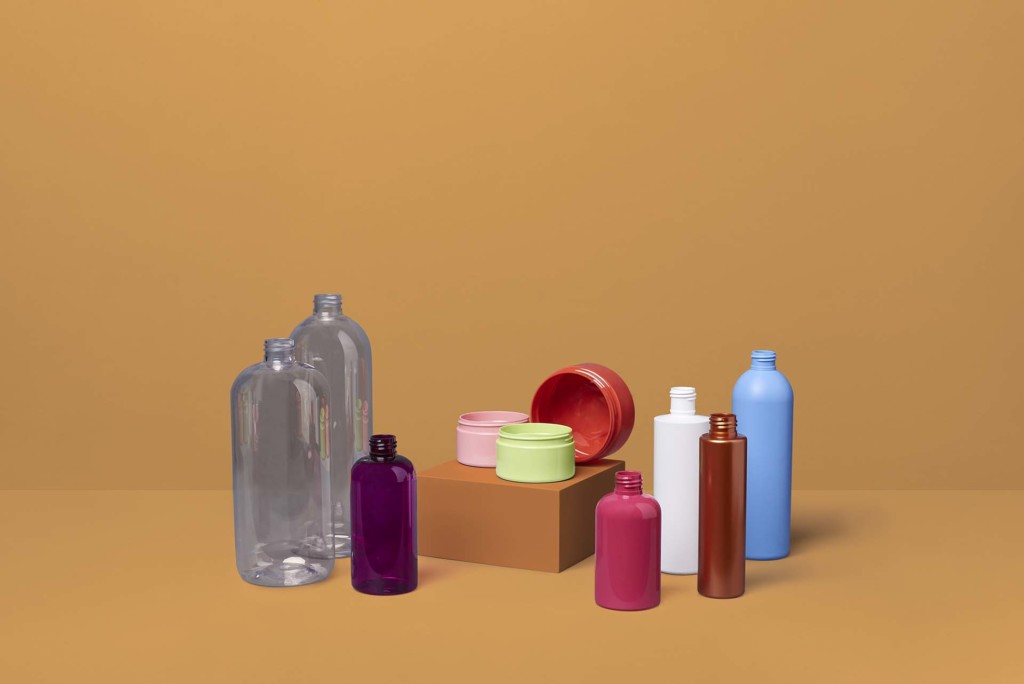 Pretium offers a complete range of stock bottles, jars and closures for the personal care market, spanning from the smallest sample sizes to one-liter options, with plentiful sizes and shapes in between. We also have a nice assortment of larger containers used for bulk quantities of salon products. Whether you're in need of rounds, ovals, oblongs or jars, we have you covered. And our ability to offer custom colors means it's easy to extend your product or brand's color scheme across multiple sizes and shapes in your line. Need your components decorated? We have on-site decorating in our St. Charles facility where the majority of our jars and corresponding closures are manufactured.
Are you looking for sustainable packaging solutions? Pretium excels there too. We can make any one of our PET and HDPE bottles and jars from domestically sourced or certified ocean bound post consumer resin (PCR). We offer bottles and jars with 30%, 50% or 100% PCR to meet your environmental and aesthetic objectives. Many of our stock molds are also available in optimized, lighter-weight options which you can combine with PCR or plant-based bioresins.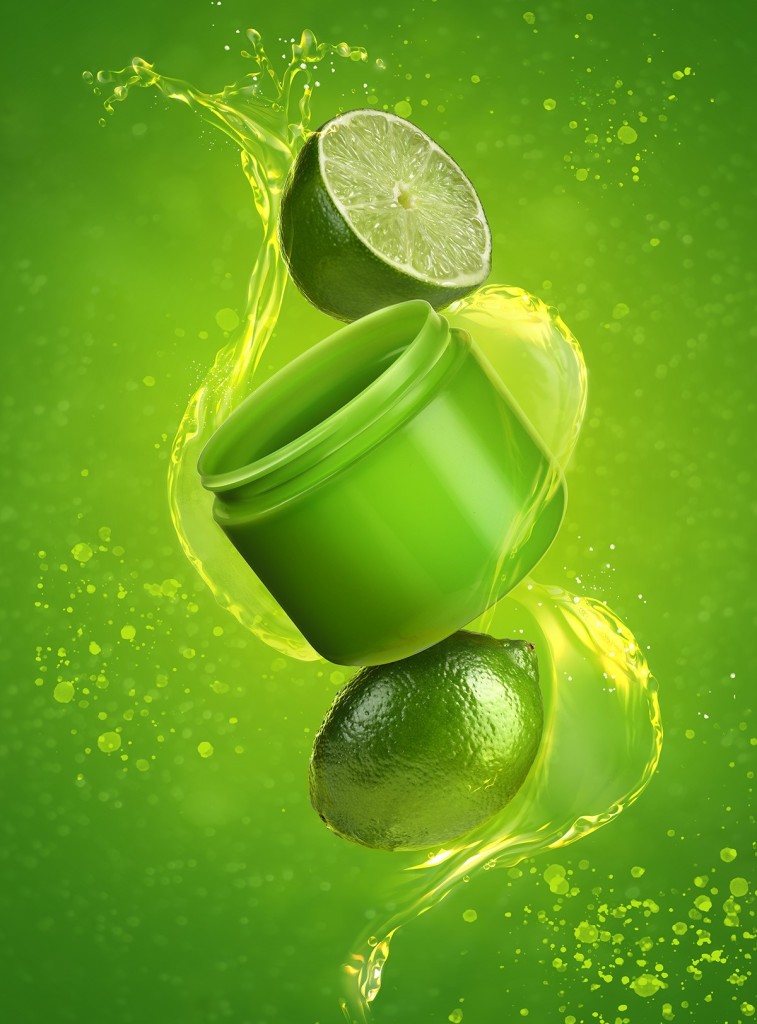 HISTORY
Pretium's leading position in the personal care segment is the result of two acquisitions that form the most trusted portfolio of personal care packaging options in the industry.
Olcott Plastics was a single-site facility centrally located in St. Charles, Illinois. Operating twenty-four hours a day, seven days a week, this facility produces hundreds of various jar, cap and closure combinations. Olcott was founded in 1969 as a division of Damen Tool & Engineering Co. It became a separate corporation from Damen Tool in 1991 and was acquired by Pretium Packaging in 2019. A staff with hundreds of years of combined packaging and injection molding experience provides our customers with extensive know-how in the plastic jar marketplace.
The Olcott brand is known as the leader in single-wall and double-wall plastic jars and caps for customers' beauty requirements. It has a long reputation supplying private brand and major CPG companies with polyethylene terephthalate (PET), polypropylene (PP), polystyrene (PS) and crystal styrene (CS) jars and PP closures.
For questions specifically about our Olcott product lines, you may submit our Olcott Inquiry Form and we will respond to your questions right away.
Alpha Packaging was acquired in 2021 and brought eight additional manufacturing locations in the U.S., Canada and Europe, as well as a broad portfolio of personal care packaging solutions. The Alpha brand is best known for its extensive range of narrow-neck PET bottles ranging in size from 1 ounce to 1 liter, as well as a full range of PET jars from 1 ounce to 32 ounces. It also brings a reputation for offering sustainable solutions including post-consumer resin (PCR), plant-based bioresins and light-weighted bottles and jars. Most of the PET bottles are made in multiple locations, so personal care brands can take advantage of an FOB point close to their filling location.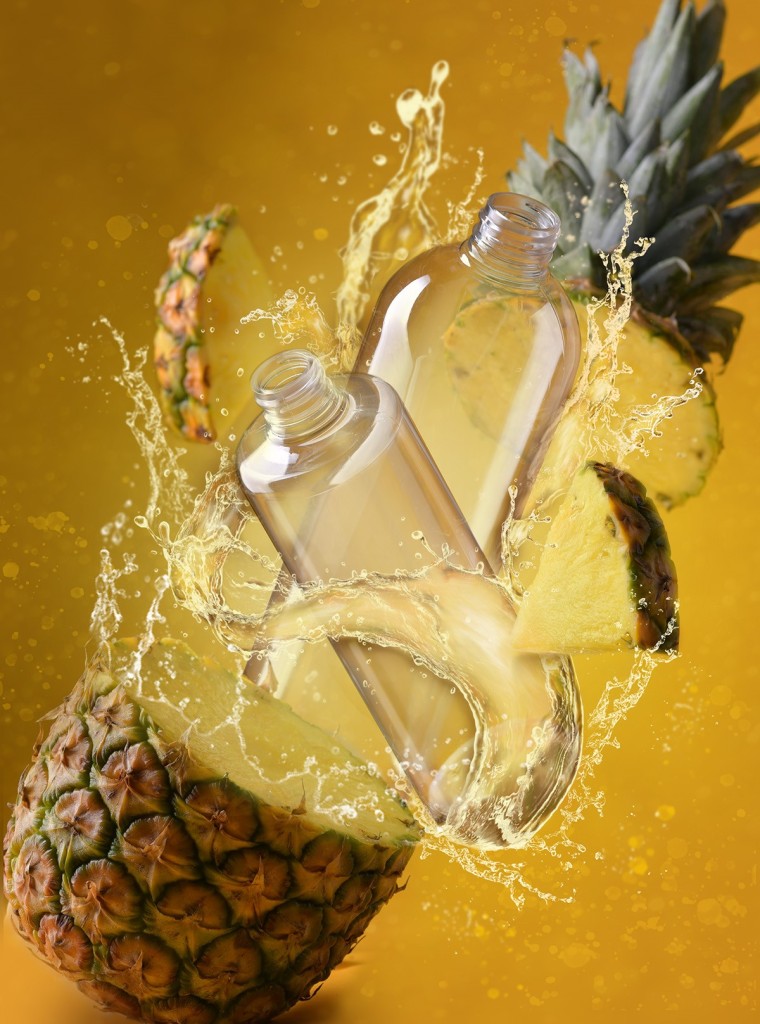 BOTTLES
When you're in need of something unique, our in-house design and engineering team will work with you to create memorable custom packaging that sets your brand apart. We are particularly good at using existing PET preforms (single-stage or 2-stage) or designing extrusion blow molded HDPE molds to minimize upfront tooling costs and get your packaging into production as quickly as possible.
JARS
Pretium manufactures plastic jars for cosmetic and other beauty product manufacturers. We offer single wall jars, double wall jars, PET jars, and plastic caps to match our jar sizes in many different styles. Our plastic jars can be provided in custom colors and with custom decoration. Decorating options include silk screen, offset printing, and labeled.
CLOSURES
We manufacture plastic caps in sizes of 43mm to 120mm. Styles of plastic caps include smooth top smooth side, ribbed side, matte finish, dome closures and extra tall and can be produced in white or customized color options. Lining capabilities include PE foam, induction seal, or other common liners. Plastic caps can be decorated in pad print, offset, and labeling options.
Our team of Key Account Managers are experts in the personal care industry. We look forward to assisting you for all your personal care packaging needs.
Most Popular Personal Care Packaging