What are you trying to achieve?
Use less energy to manufacture/ship?
Use 100% recycled content?
Reduce raw materials?
Where do you sell/ship the product?
Certain materials withstand shipping conditions better.
Can meet specific environmental guidelines.
Will your product be sold via e-commerce?
Want to use recycled material?
One of the only packaging suppliers that will make bottles and jars from 100% recycled (post-consumer) content.
Want recyclable packaging?
Our PET and HDPE containers are fully recyclable.
We can help you craft the right message to explain this to your customers.
Want plastic that's plant-based?
Use plant-based PET and HDPE that performs like conventional resins.
Want to use less plastic?
Light-weighted containers use less plastic without sacrificing quality.
Sustainability is in the DNA of Pretium's Proud Brands
All the packaging we make has three primary goals, and the goals are no different for the sustainable solutions we offer:
Give consumers a convenient way to purchase,
transport and store the product
Maintain the safety of your products and
health of your customers
Appeal to consumers through functional or
aesthetic advantages over competing brands
---
There are four primary types of sustainable packaging that
Pretium is known for that perform in these three areas: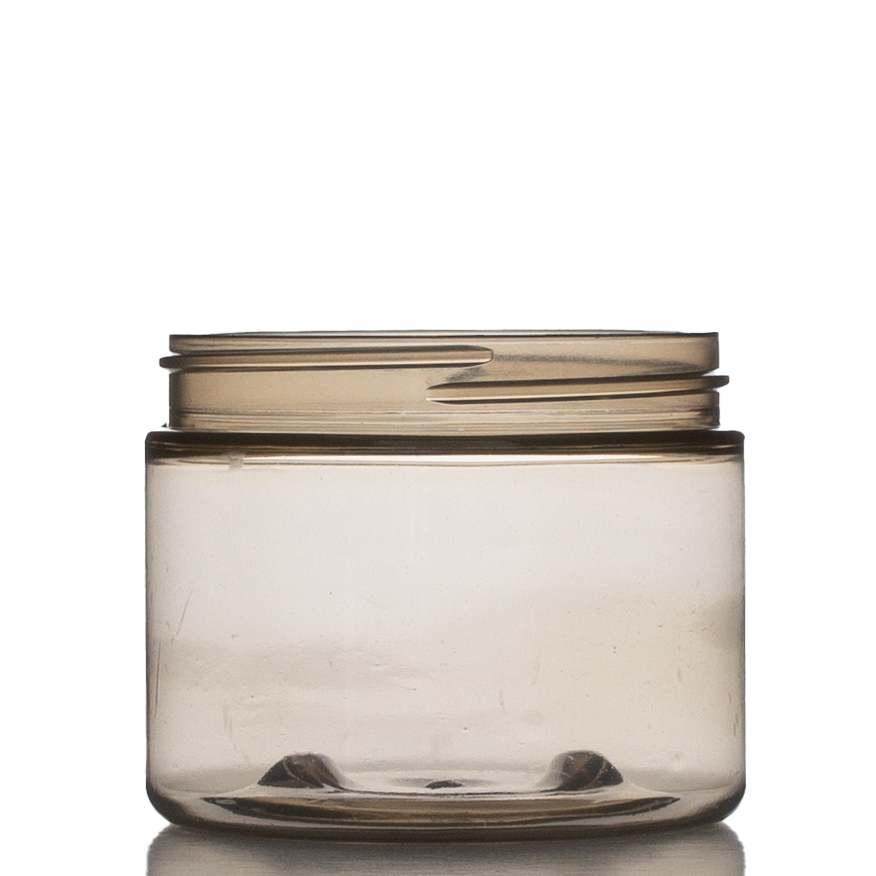 100% Recycled Content
Pretium is one of the only companies that makes bottles and jars with up to 100% post-consumer resin (PCR) in clear and colors, and we've been doing it the longest. We use recycled HDPE and PET resins that come with an FDA Letter of Non-Objection that allows the post-consumer resins to be used for food and pharmaceutical packaging, and which provides the brand owner with a sustainable packaging solution that performs just like the plastics they are using now. While most PCR bottles require a 50,000-piece MOQ, we do carry inventory of 100% PCR bottles in some of our most popular styles which can be purchased by the pallet.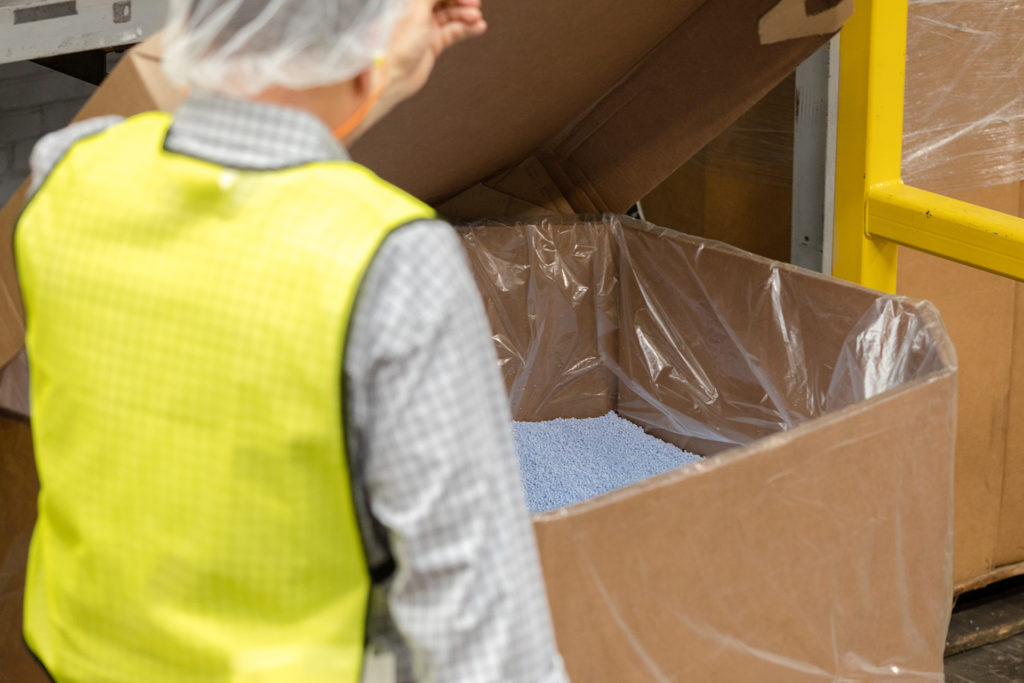 Recyclable Resins
You may have noticed a lot of brands are using the phrase "recycle-ready" when they talk about their packaging. This means the packaging they have selected is accepted by most community recycling programs and has a viable recycling stream that can capture the resin and give it a useful second life. Ninety-eight per cent of the plastic bottles Pretium makes are mono-layer PET or HDPE plastic, which are SPI codes 1 and 2 respectively, and are the most widely recycled plastics in the world. (And, beyond just your bottle choice, we can also recommend decorating processes such as direct screen printing with UV inks that maintain the highest degree of recyclability for your finished package.)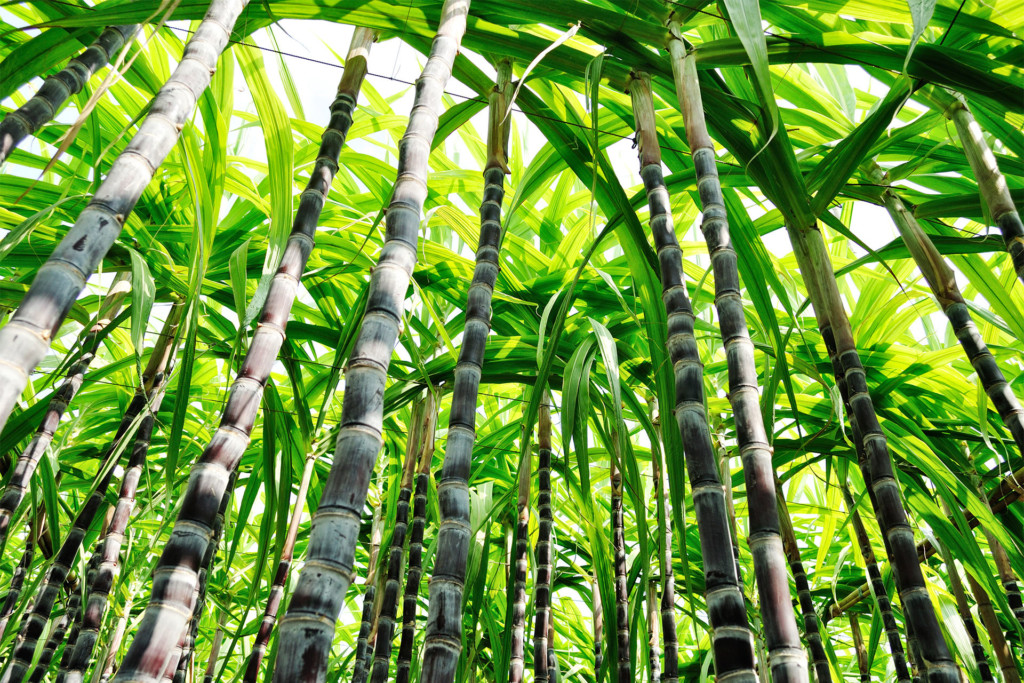 Plant-Based Resins
Plastics made from plants – also referred to as 'bioresins' – reduce or eliminate the amount of petrochemicals required to make the resin. In the case of plant-based HDPE, Pretium has a source for an HDPE bioresin made entirely of sugar cane byproducts. The bio-HDPE is chemically identical to traditional HDPE, but the feedstock is sugar cane instead of petroleum – creating a 100% plant-based resin. For PET, the most common plant-based formulations use renewable plant resources to replace the monoethylene glycol (MEG) component of polyethylene terephthalate, which represents 30% of the weight of the resin. The bio-based HDPE and PET that Pretium uses – like all resins that we run at any of our plants – is FDA approved for food contact.
Lightweighting
Ultimately, the goal of every brand owner should be to minimize packaging as much as possible while making sure their products are protected. Light-weighting the primary package – in our case, a plastic bottle or jar – is one very good way to reduce the amount of raw materials being consumed for each package while still delivering a safe product to the consumer. Pretium's Design & Engineering teams work with customers to find the optimal gram weight that balances performance and the environment. We're also using the resources in our Design Center and Innovation Lab to execute internal projects to evaluate the gram weights of our stock product lines and make them lighter-weight. Some projects we've done have taken up to 21% of the total gram weight of the bottle with no negative effect on its performance.
Order Samples
Pretium has a limited number of sample bottles made from post-consumer (recycled) resins and plant-based resins. You may order one sample of the options we have in our sample room.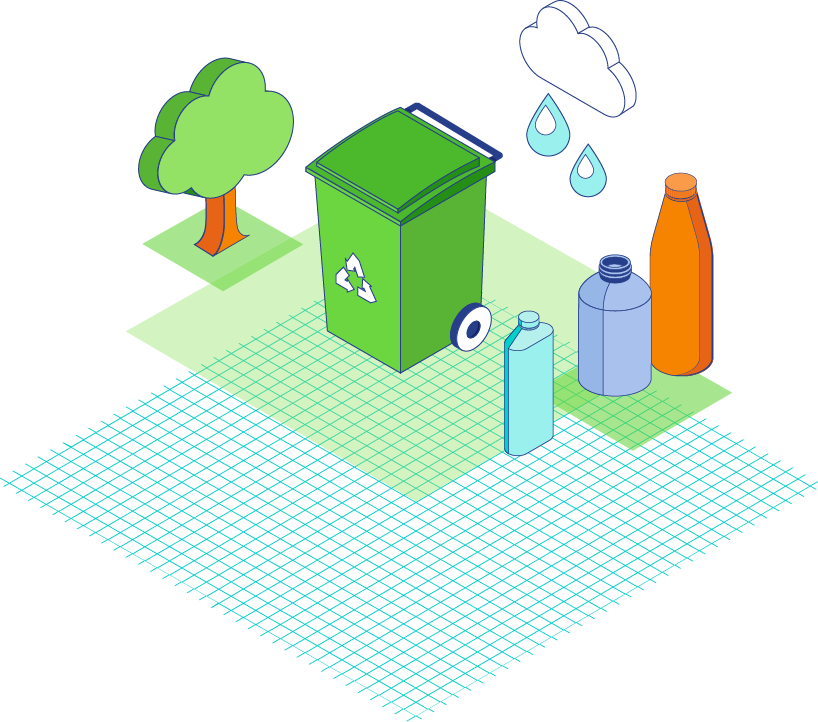 The options for sustainable packaging and manufacturing are constantly evolving, and Pretium Packaging is committed to staying on top of the solutions that make the most sense for our customers. To learn more about which different sustainable materials might be right for your business, reference our Plastics Comparison Chart.
To sample our line of sustainable bottles and jars, browse our online catalog or connect with your Pretium Key Account Manager today.
Sustainability FAQs
Most of Pretium's sustianble packaging options fall into one of four categories:
recyclable resins (PET and HDPE)
post-consumer (recycled) resins (PET and HDPE)
bioresins (plant-based PET and HDPE)
lightweighted packages that reduce gram weight while retaining performance
We work with you to evaluate all of the options to find the sustainable solution that meets your requirements.
Sustainable options such as post-consumer resins, bioresins and biodegradable additives typically require a 50,000 piece minimum and may also require a set-up fee or purge charge depending on the manufacturing process and bottle size. Pretium also has a limited selection of PCR bottes and jars in stock for smaller MOQs.
Yes, Pretium can manufacture bottles from Certified Ocean Bound HDPE and PET post-consumer plastic. Like all resins used in Alpha's manufacturing processes, our Ocean Bound PCR carries a letter of non-objection from the FDA and is safe for food contact. If you are interested in these resins, please specify "Ocean Bound" when you ask for a quote, as the resin is more expensive than PCR collected from traditional sources.
Bioresins are resins that are made partially or completely from plants. Currently Pretium offers bottles and jars from a PET bioresin with 30% plant-based feedstock, and HDPE bioresin made 100% from sugar cane.
Upcharges for PCR fluctuate widely based on market conditions and the source of the PCR. Because we use only food-safe resins approved by the FDA, recycled PET is typically 10% to 20% more than virgin PET and recycled HDPE can be 20% to 40% higher than virgin HDPE. Certified Ocean Bound PCR has a greater upcharge and must be quoted based on current market conditions.
The post-consumer resins Pretium uses all come with FDA letters of non-objection and are safe for food contact. To obtain that designation, the resin must be collected, sorted, cleaned, ground, melted, recrystallized and/or repelletized all according to processes approved by the FDA. There are very few companies that are equipped to put post-consumer bottles through this rigorous process, so there is a premium for the high-quality post-consumer resin they produce.
That depends on your product and any certifications you require. Most products probably do not need to undergo stability testing because the post-consumer versions of PCR and HDPE are very similar to virgin and have similar performance. But if you have FDA filings or other pharma or OTC requirements, we would recommend that you conduct stability testing. Stability testing is the responsiblity of the customer.
Because of the complexities of running PCR in any percentage, Pretium charges the same upcharge for PCR content whether you choose to use 25% PCR or 100% PCR.
Because of the manufacturing processes and blending equipment we have, our standard percentages of PCR are:
Single-stage PET: 25% or 100%
2-stage PET: 30% or 100% (testing required before we can commit to 100% for this process)
HDPE: 25% or 100%
Pretium can run 100% PCR in all of our single-stage PET items, all of our EBM and IBM HDPE items, and most 2-stage PET items.
When we run bioresins, we run the resin at 100% (no blends with virgin material).
Whether you are running PCR in clear, white, translucents, tints or opaque colors, there is always a chance for color variation from lot to lot – particularly with lighter colors. For this reason, we request that every customer buying PCR bottles sign a waiver agreeing to accept reasonable variations in the final color and clarity.
At this time, there is not FDA approval for post-consumer resins (PCR). In lieu of approval, the FDA issues an FDA Letter of Non-Objection which certifies that the collection, cleaning, and processing of the post-consumer materials meets their standards for food-safe plastics.
View All FAQs