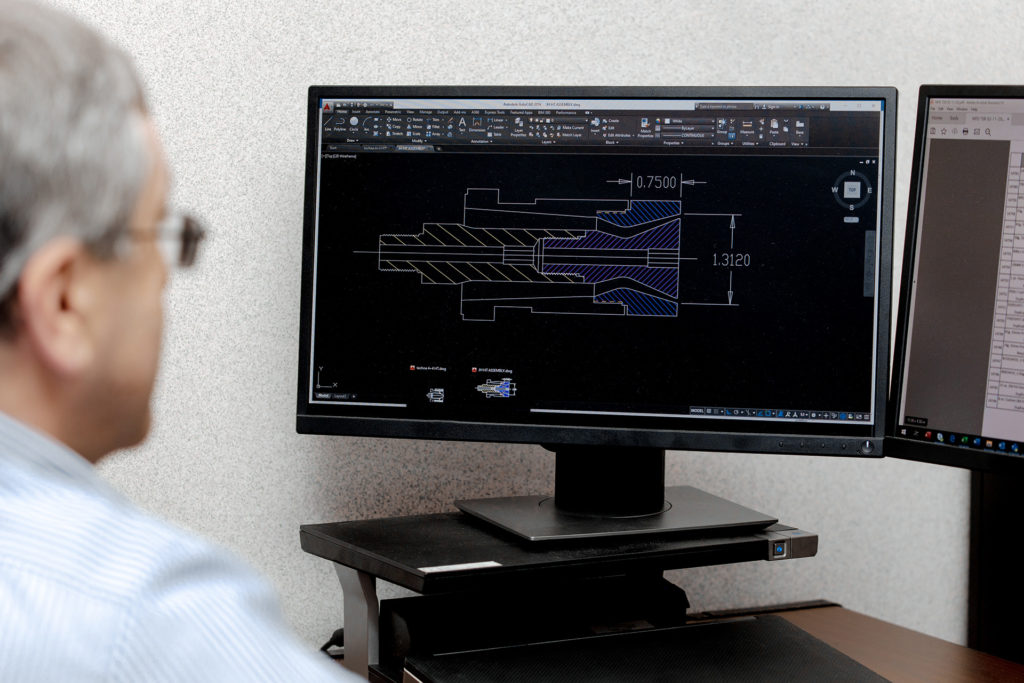 Our new Innovation Lab located in our Cleveland manufacturing plant creates an opportunity to bring new products and high-performing designs to market faster.
In this lab, we currently focus on our two PET blow molding processes – single-stage PET (injection stretch blow molding) and 2-stage PET (reheat-and-blow molding) which represent about 75% of the new molds Pretium introduces each year.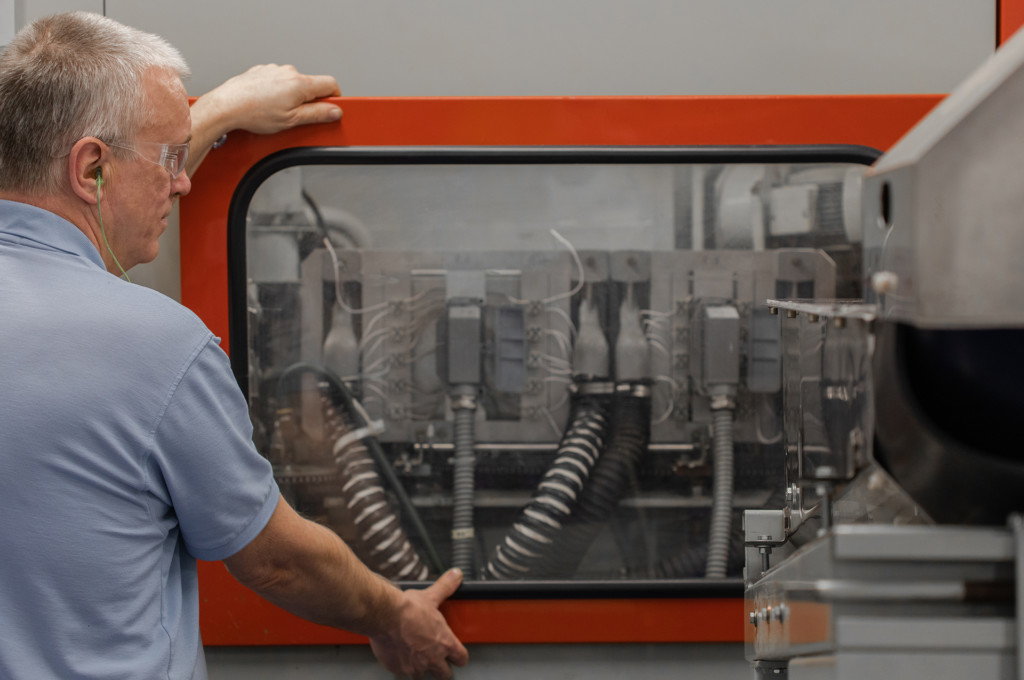 The purpose of this Lab is to allow Pretium to more quickly and economically prove out new molds on the same types of blow molding equipment we use on the plant floor, but on much lower-cavitation machines. With these low-cavitation assets, we only have to build one mold cavity (instead of the many that are built for production tools) to run bottles on these dedicated machines. That saves time and money as we make sure the mold works correctly and the brand owner likes it. As an added benefit, by using the machines in the Lab instead of our high-cavity production lines, we don't have to take machines out of service for sampling and disrupt production lines and schedules.
Alpha Packaging's Innovation Timeline
1980s
Alpha's first year sales were $400,000, which is far less than half of what we now produce on a daily basis. Primary product lines were HDPE extrusion blow molded pharmaceutical rounds, and by the end of the decade we also had two Jomar injection blow molding machines that would form the basis of future expansion in HDPE.
1985
Alpha Packaging was established as an HDPE blow molder
1990s
Alpha moved from our original downtown St. Louis plant to a newer 60,000-square-foot location in St. Louis County to accommodate investments in ten injection blow molding machines for stock HDPE lines. By the end of the decade, we had more than 300 stock products and dozens of custom molds, including PET packers and modern rounds. Sales at the end of the 90's were about $18 million a year.
1994
Moved from our original downtown St. Louis location to a new plant in Overland, Missouri (St. Louis County)
1998
Launched PET Packer lines for the Nutritional market converting glass and styrene
2000s
This was a decade of rapid growth and global expansion for Alpha. We opened three new plants (including one in Europe), acquired three single-location blow molders and moved into the area of container decoration (screen printing) with the acquisition of Technigraph Corporation. Much of our organic growth came with our rapid expansion of PET product lines, including narrow neck liquid packaging and wide mouth jars. We also won virtually every customer appreciation award in our industry, including the NACD Supplier of the Year award. By the end of the decade we had over 750 stock products in our portfolio and $130 million in sales.
2001
Established/Relocated Greenfield facility in St. Louis, MO
2001
Acquired Gutmann Plastics in Brooklyn, NY
2004
Established Greenfield facility in Salt Lake City, UT
2005
Entered into partnership with Stonebridge Partners
2005
Acquired Yorkbridge Packaging in Bethlehem, PA and consolidated Brooklyn plant
2007
Acquired Quality Container in Ypsilanti, MI
2007
Established Greenfield facility in Jacksonville, FL
2008
Acquired Technigraph, a decorator in Winona, MN
2010s
Growth has continued with three acquisitions in three separate countries. Progressive Plastics represented our largest acquisition, which gave us entry into two-stage PET manufacturing and several new market segments, including automotive, household chemicals and condiments. In partnership with Irving Place Capital, we expanded our management and sales teams, created inventory programs for stock products, invested substantial capital in new equipment and established a West Coast presence with a stocking location in California. By the end of this decade, Alpha's annual sales will approach $300 million.
2010
Entered into partnership with Irving Place Capital
2010
Established Greenfield facility in Roosendaal, NL
2010
Acquired Progressive Plastics in Cleveland, OH
2012
Acquired Vanga Products in Vancouver, BC
2013
Launched Northeast "HDPE Pharma Cell" in Bethlehem
2014
Established West Coast stocking facility to hold inventory of Alpha's 200 top-selling SKUs
2017
Acquired Graham Packaging site in Etten-Leur, NL
2018
Welcomed Terry Moody as Alpha CEO and merged Roosendaal and Etten-Leur facilities into one location
2020s
Alpha Packaging built the Innovation Lab, featuring single-stage and 2-stage PET prototyping machines for expedited New Product Development.
2020
Built Innovation Lab