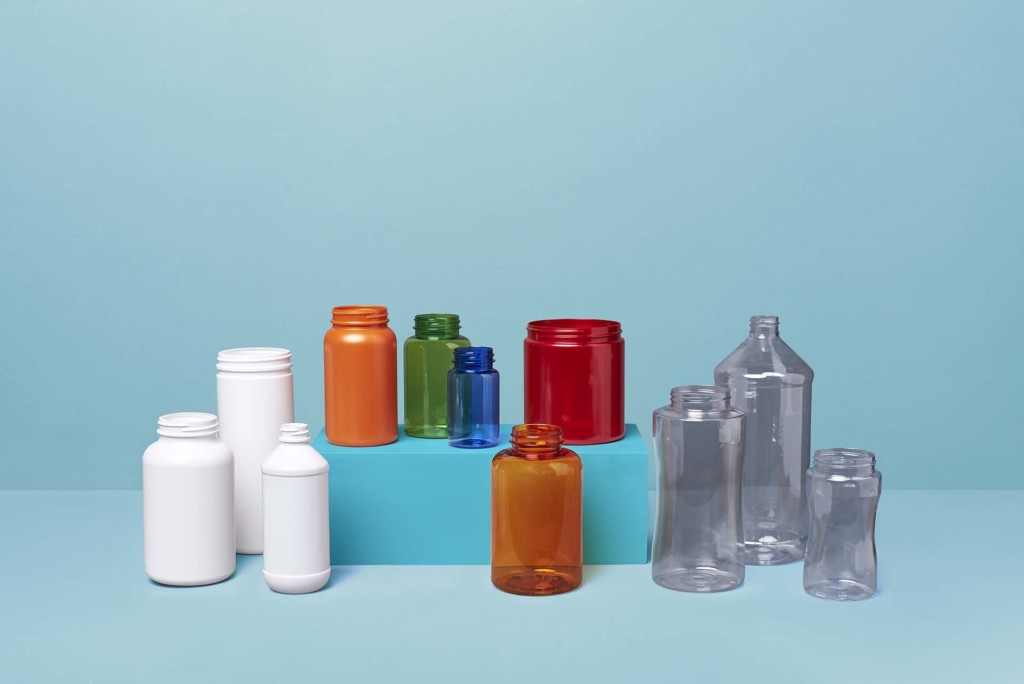 Our industry-leading portfolio of rigid packaging solutions came about through two strategic acquisitions. Custom Blow Molding, known as a leader in jars and canisters for the sports nutrition market for over a decade, provides niche market customers with fast and reliable service. CBM's strategic locations across the US deliver the highest quality products in close proximity to where the product is filled. Since Pretium's acquisition of CBM in 2016, the CBM business has capitalized on its vast capabilities and manufacturing locations, enabling expansion of its coast-to-coast footprint and extension of its product portfolio into market adjacencies such as closures and pill packers.
In 2021, Pretium expanded our position in the wellness segment with the addition of Alpha Packaging. Known as the market leader for PET vitamin packers and gummy packaging, Alpha also brought an extensive portfolio of HDPE rounds and oblongs. Alpha is well-known for core product lines which are replicated at plants across North America and even Europe, so customers with multiple filling locations can align their purchasing with their regional fillers.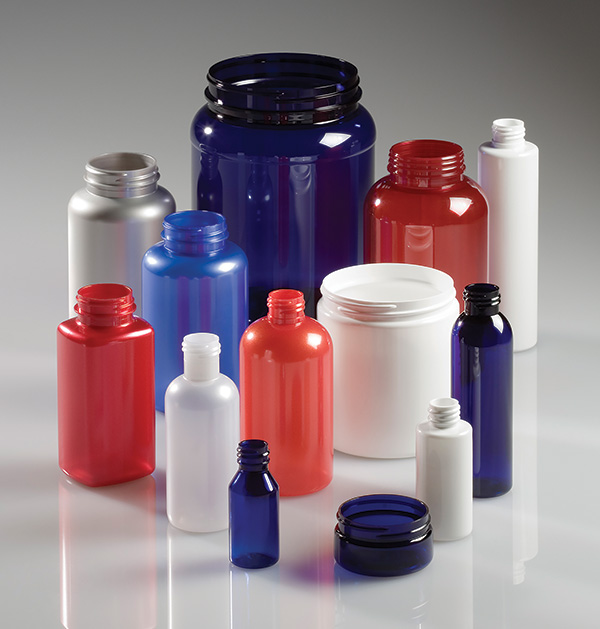 With these combined product lines, Pretium truly has the most complete line of Nutrition & Wellness Packaging solutions in the industry: from bottles as small as 2 oz to over 2 gallons, available in a variety of materials including HDPE, PET, & PP, and an array of closure options. Whether your product is a tablet, capsule, liquid, or powder, we have the market expertise and are able to offer you a variety of options that support your specific brand image. In addition, our flexible manufacturing platform allows us to make any bottle, in any one of our plants, on any day. This allows us to ensure reliable supply, support surge capacity, and grow and adjust with you as your business.
POWDERS
Available in a variety of sizes, we have the perfect container for your powdered supplements. We've got a full line of indented PET Canisters ranging in size from 1500cc to 2 gallons, and our HDPE lines include both straight-sided and shouldered styles with 89mm, 100mm, 110mm and 120mm neck options. We also have new molds for the most popular sizes of 89mm jars and canisters typically used for collagen supplements.
TABLETS / CAPSULES / GUMMIES / SOFT GELS
With PET and HDPE packer lines ranging in size from 40cc to 1500cc, no one manufactures more sizes, shapes and neck finishes for vitamins and supplements. In addition to the well-known Pretium Packaging line of packers, we've also developed the PET Eco-Line Packer family, which is an ideal solution for gummy vitamins. Bottles in this line weigh up to 30% less than conventional packers and can be blown in 100% food-safe post-consumer resin (PCR).
LIQUID / RTD LINE
Package your liquid products with confidence that they will arrive sealed and leak-free. Our selection of HDPE Ready-to-Drink bottles ranges in size from 8 ounces to 32 ounces, and large sizes from 1 liter to 4 liters serve the dedicated body building community.
CLOSURES
Keep the contents of your packaging safe with reliable closures that match your bottles and packers. We offer a variety of -400 finish and deep skirt options to correspond to our jars' and canisters' neck finishes.
Most Popular Nutritional Supplement Packaging