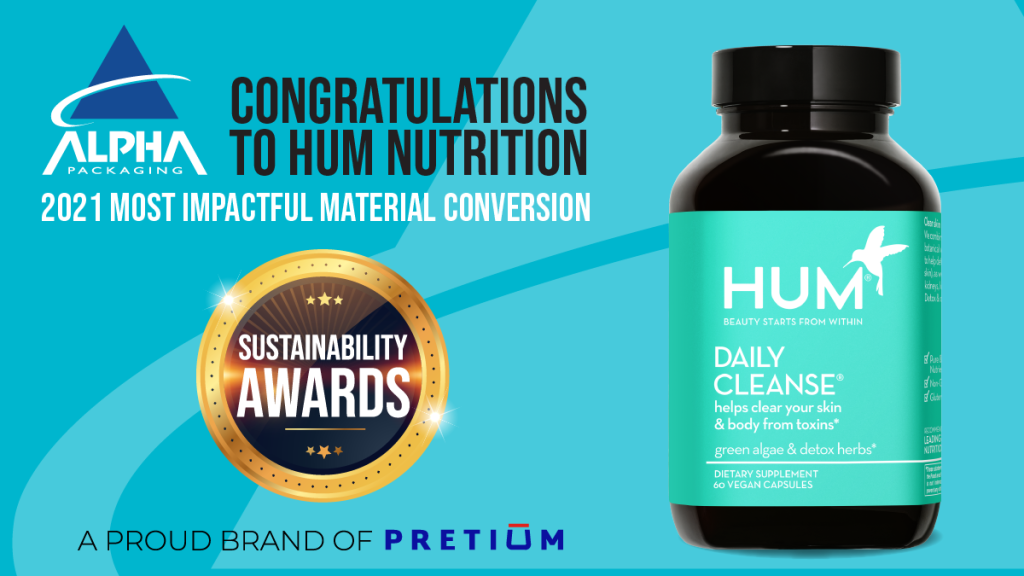 HUM Nutrition: Most Impactful Material Conversion
Congratulations to HUM Nutrition, our winner for the most impactful material conversion. HUM is truly leading the charge in sustainable packaging with a huge focus on preserving our oceans. HUM is the first Nutraceutical customer to launch in Ocean Bound PET, which is post-consumer PET resin certified by Ocean Cycle as coming from a location where the plastic is at risk of becoming ocean waste.
For their project, which launched on Earth Day 2021, HUM built a new custom mold with Alpha with the intention of using Ocean Bound resin. They understood the supply chain risks associated with Ocean Bound PCR, but because this was so important to their company they found a way to secure long-term resin supply. Sustainability is embedded in HUM Nutrition's culture, and the company has laid out clear sustainability goals and a sophisticated marketing plan that educates their consumers about the many ways they are making packaging choices that protect the planet.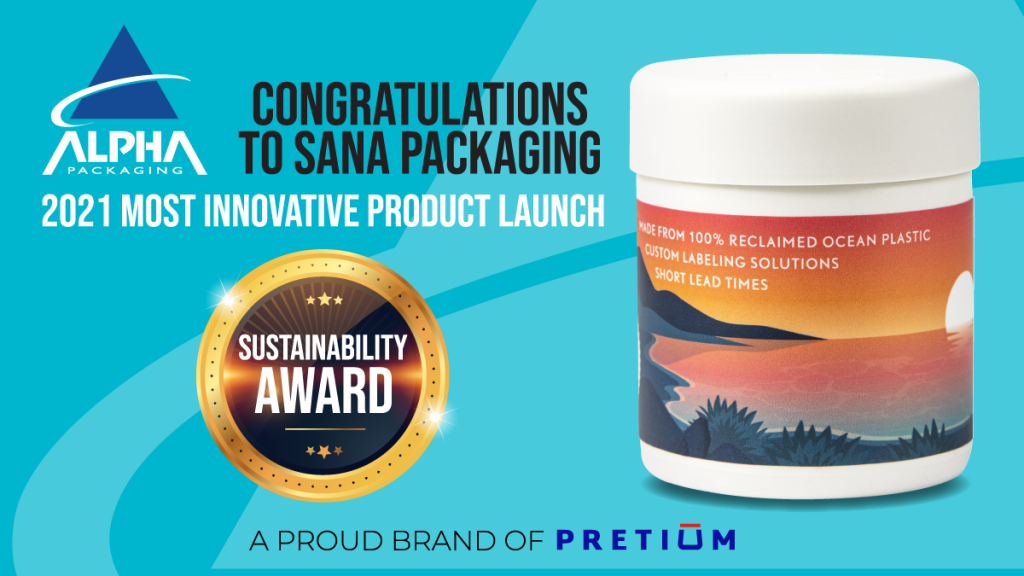 SANA Packaging: Most Innovative Product Launch
SANA Packaging is a full-service packaging distributor focused on the needs of the legal cannabis market. They are also an innovator in sustainable packaging, and almost every item in SANA's portfolio has an environmental advantage over the standard offerings in its industry.
In early 2021, SANA partnered with Alpha to launch a 4-ounce 53-400 Jar in Ocean Bound HDPE PCR. Like Ocean Bound PET, the HDPE is collected in communities within 30 km of the ocean or a major tributary, and is certified to come from an organization that diverts plastic that would otherwise end up in the ocean.
Taking it one step further, SANA also developed a custom smooth 53mm closure in 100% Ocean Bound HDPE PCR so its customers can offer a fully sustainable solution to the cannabis market.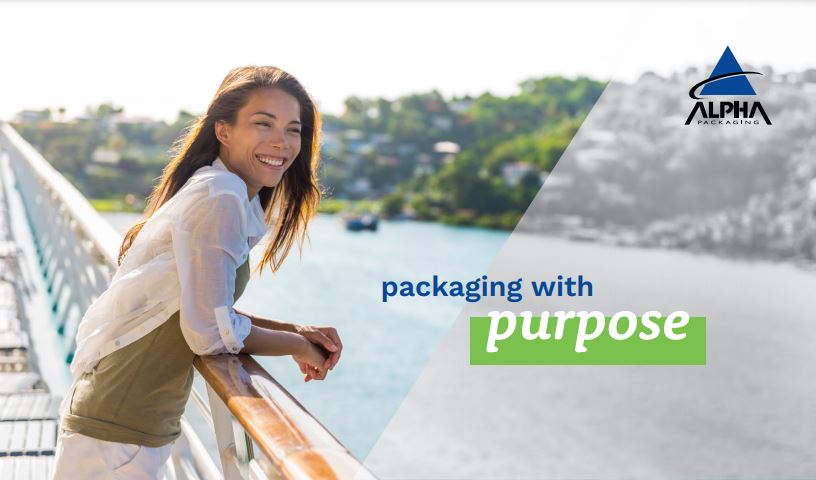 Looking ahead to 2022!
Now as part of the Pretium Packaging family, we are further defining our commitment to sustainability and ESG, and will be announcing an expanded Sustainability Awards framework for the coming year. Look for us to announce more details around Earth Day 2022!
Order Sustainable Samples