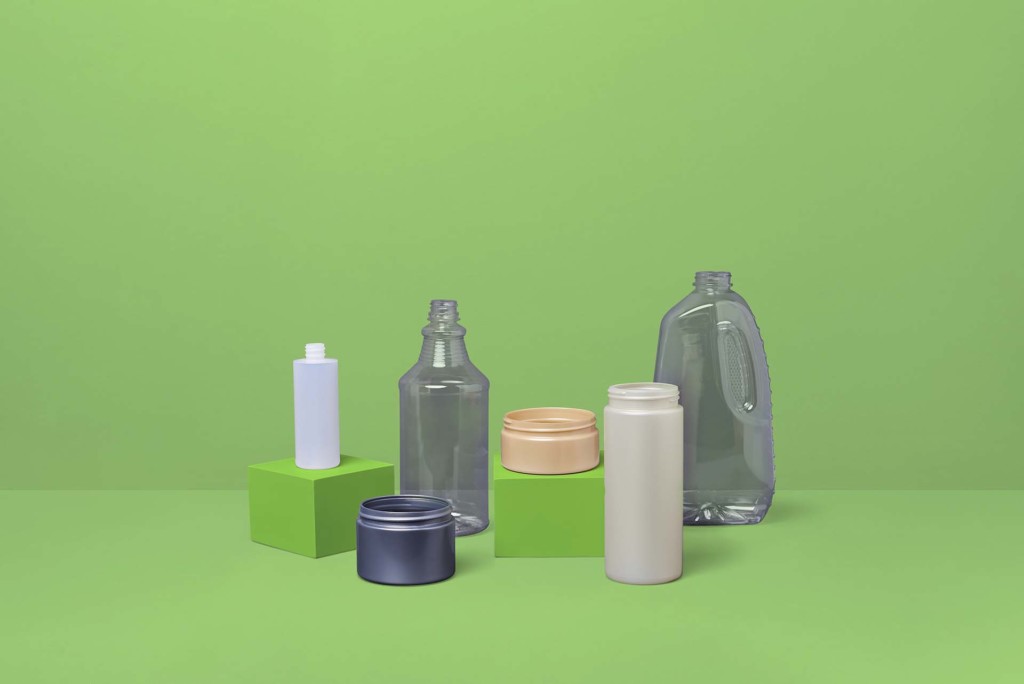 HISTORY
With over 40 years of experience, the Patrick Products name has been synonymous with high-quality products, services, and innovative thinking in the household and industrial market. With an initial focus on high-cavitation HDPE processing in Northwest Ohio, Pretium acquired Patrick Products in 2017 and now provides the ability to combine all capabilities to service the entire market across all locations in North America.
In 2021, Pretium acquired Alpha Packaging, which brought an expanded portfolio of PET Sprayer bottles and other durable packaging used in automotive appearance applications such as car washes and waxes. Pretium also gained a proprietary, patented preform that is used for engine additive products for vehicles with a capless fuel system.
And, in addition to stock components, our in-house design and engineering department can work with you to create truly signature bottles for your brand using our library of PET preforms. Once a design is selected, our in-house molding capabilities can quickly and inexpensively translate your vision into bold, custom designs that will complement your product's uniqueness.
Household Chemicals
Some of the most well-established brands rely on Pretium for plastic containers with the strength and material composition that their household chemical and cleaning products demand. Our household containers and closures have the modern aesthetics, durability, and visual appeal that make a product stand out on the shelf.
With this market, we focus on features like ease of dispensing and organic/safe product packaging.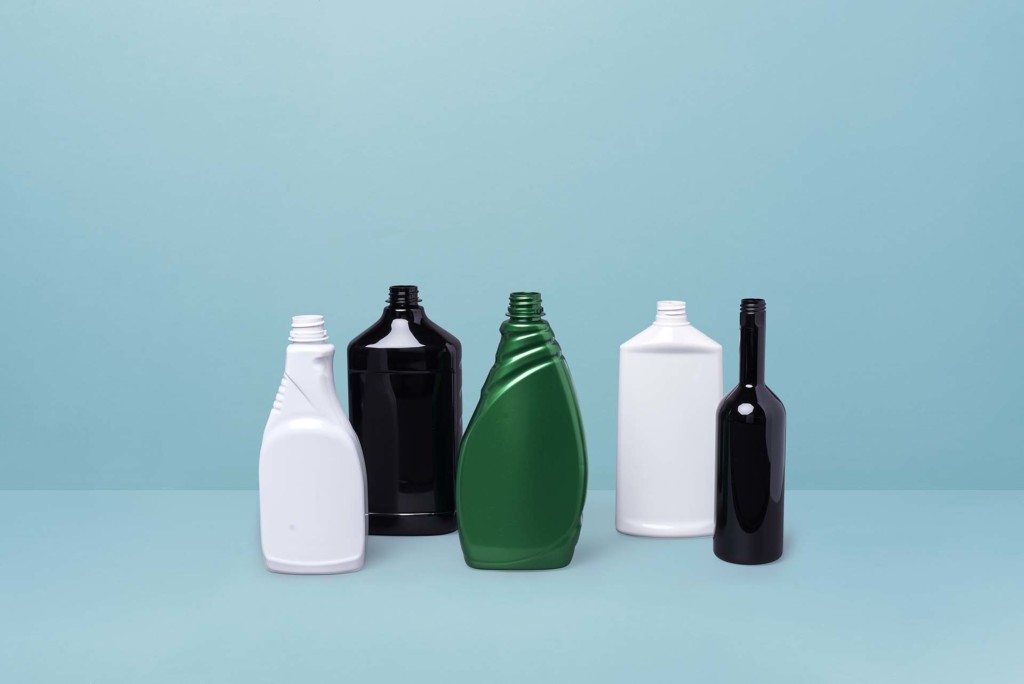 Automotive Appearance Products
Pretium Packaging knows that in a competitive, fast-paced industry, your business needs packaging solutions that demonstrate the importance of your brand and products and catch customers' eyes with bold colors, shapes and graphics. Our stock inventory contains a number of sprayer bottles, jars and jugs ideal for automotive appearance products and automotive performance products. And we've recently invested in substantial new capacity to support customers in this industry during peak seasons.
With a dynamic custom color driving your brand on shelves, even a stock bottle takes on an entirely new look. We are known for our ability to match custom colors, including hot metallics and pearlescents, delicate tints and bold opaques that can help your brand stand out.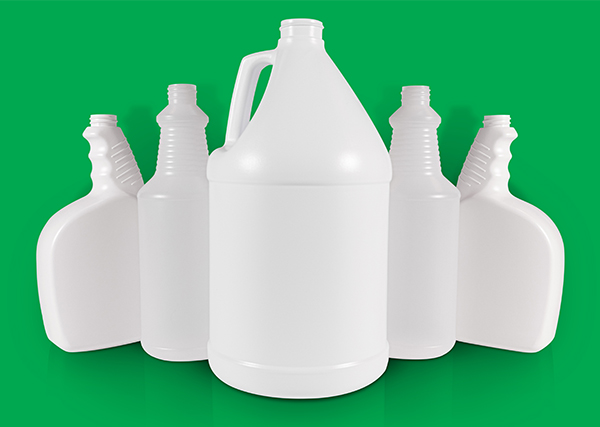 Commercial Chemical
When shipping and handling caustic industrial compounds, there's nothing more important than using the safest, most reliable containers. We're honored that so many major chemical suppliers choose Pretium to provide them with exactly that. Our customers enjoy the peace of mind that comes from knowing our production processes are carefully monitored for quality and consistency at every step, including a post-production performance test to confirm the strength and integrity of our containers. A big part of servicing our industrial customers involves our patented in-mold fluorination process, which we call PRETreat™.
Most Popular Household Chemical Packaging