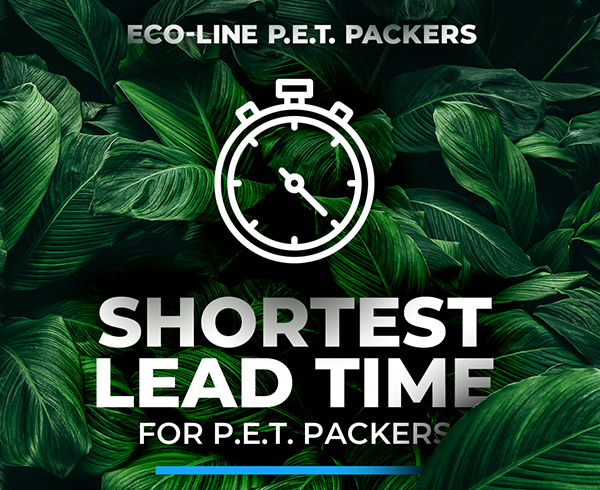 Reduce packaging weight by up to 30%
PET Eco-Line packers use up to 30% less plastic than the bottles they replace, while replicating the same dimensions your filling lines are set up for.
Meet your goals for recycled content
Not only is the PET resin recyclable, but we're making Eco-Line packers available in 30% PCR for the same or lower costs you would expect for virgin PET.
Reduce transportation cost and energy
We're making Eco-Line packers in Salt Lake City, UT and Hazleton, PA, so it's never been easier — or more environmentally responsible — to get Eco-Line bottles made closer to your filling locations.
Learn more and order samples
Use the short form below to order samples of our 30% PCR Eco-Line packer in a 38-gram 400cc 53-400 style. To order other sizes of Eco-Line packers in virgin PET, click on the link below and then select the Size, Neck and Gram Weight combinations you are interested in. Once you've put the items in your cart, click on the cart icon at the top of the page and fill in your shipping information.
Order Virgin Eco-Line Samples
Order samples of 30% post-consumer resin Eco-Line packers