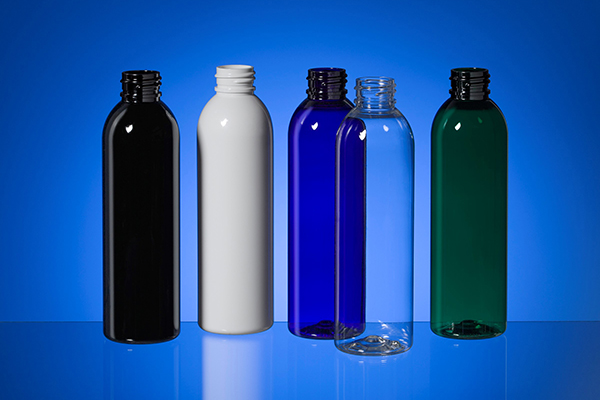 In less than a year's time, Alpha Packaging has successfully launched more than a dozen new 2-stage (reheat and blow) molds for its most popular narrow-neck polyethylene terephthalate (PET) items. The duplication of Alpha's industry-leading single-stage PET portfolio to the 2-stage process added substantial capacity via a more efficient blow-molding process, and allowed Alpha to respond rapidly to unparalleled demand for hand sanitizer packaging in the era of COVID-19.
New items now available as 2-stage options include 3 sizes of PET Traditional Boston Rounds, 2 sizes of Slim Cylinders, 2 sizes of Cosmo Rounds, 2 sizes of Modern Rounds. Alpha also offers some oval and oblong PET bottles made from the 2-stage process.
Advantages of the 2-stage bottles can include:
• Better wall distribution. Because we get more stretch out of the 2-stage preform, this bottle has more consistent wall distribution for easier labeling.
• Shorter lead times. By adding the 2-stage capacity, we'll improve service and lead times for all our PET narrow neck lines.
• Reasonable MOQs. Because we'll be stocking preforms and bottles in the most popular colors, you'll be able to buy the 2-stage bottle in the same quantities you were buying our single-stage bottles.
To manage demand during the unprecedented spike caused by the COVID-19 crisis, Alpha acquired four new 2-stage blow molding machines with an annual capacity of over 88 million units, and also doubled its output for 15.5-gram and 21-gram preforms. This new capacity has enabled us to serve new customers in the hand sanitizer segment while still satisfying ongoing demand from traditional personal care companies who need the same portfolio of bottles.